I made a little guide how I think tripmines should be used and how they shouldn't be used. I think many people don't even know how they actually deal damage or what causes the damage so they place them very long. I took several screenshots of examples of bad tripmine placement and the ones I think are the most effect way to get kills or
use
them. If someone has something to add of course you're welcome to do that.
examples of bad placements are: tripmine (the device you slap in the spot) is where the damage comes from. If the beam is really long and far away player can touch the beam and not die cuz the explosion is far away.
good placements: when the beam is short or not too far away and the tripmine will explode really close to the player no matter how he will touch the beam.
I forgot to mention that putting two or more tripmines to same door is in my opinion wasting them too much. If you place one tripmine to each door it's better than putting 3 of them or 2. Medic might need two tripmines to die but most of the time they die from one. And if you've obj to protect like gold I'd recommend to put one tripmine to each door way or place where they can get in. Possibly one top of the obj so if someone takes it he dies most likely. If you place tripmines too closely to each other when one explodes other ones explode too so that's not good either.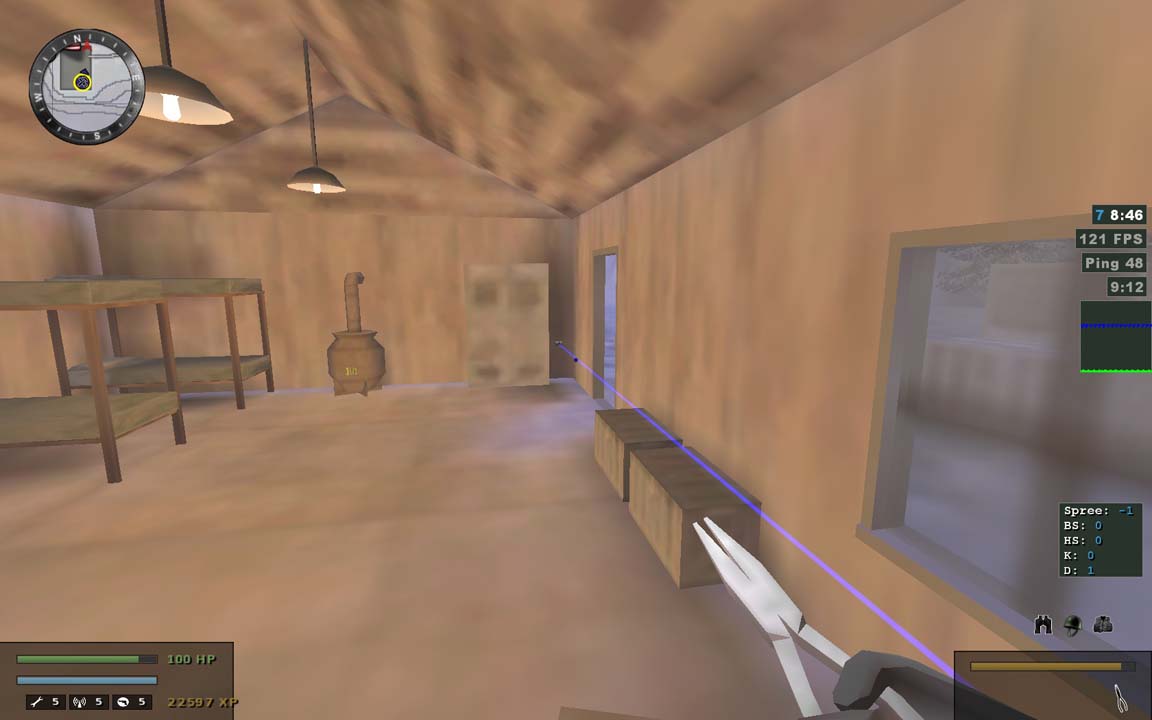 reason is cus when the person runs from the door he most likely won't deal the full damage and the beam is far too long to the other side.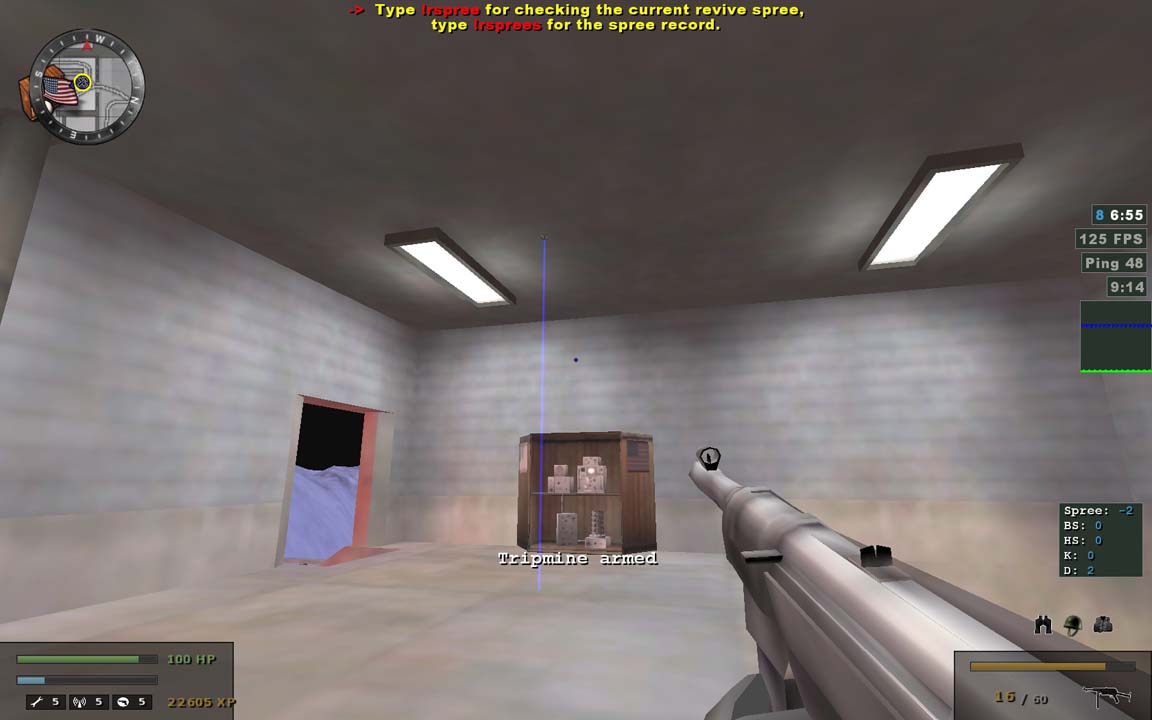 I've seen this many times..and yes it won't most likely deal almost any damage to the player who hits it cus the tripmine is far up in the roof.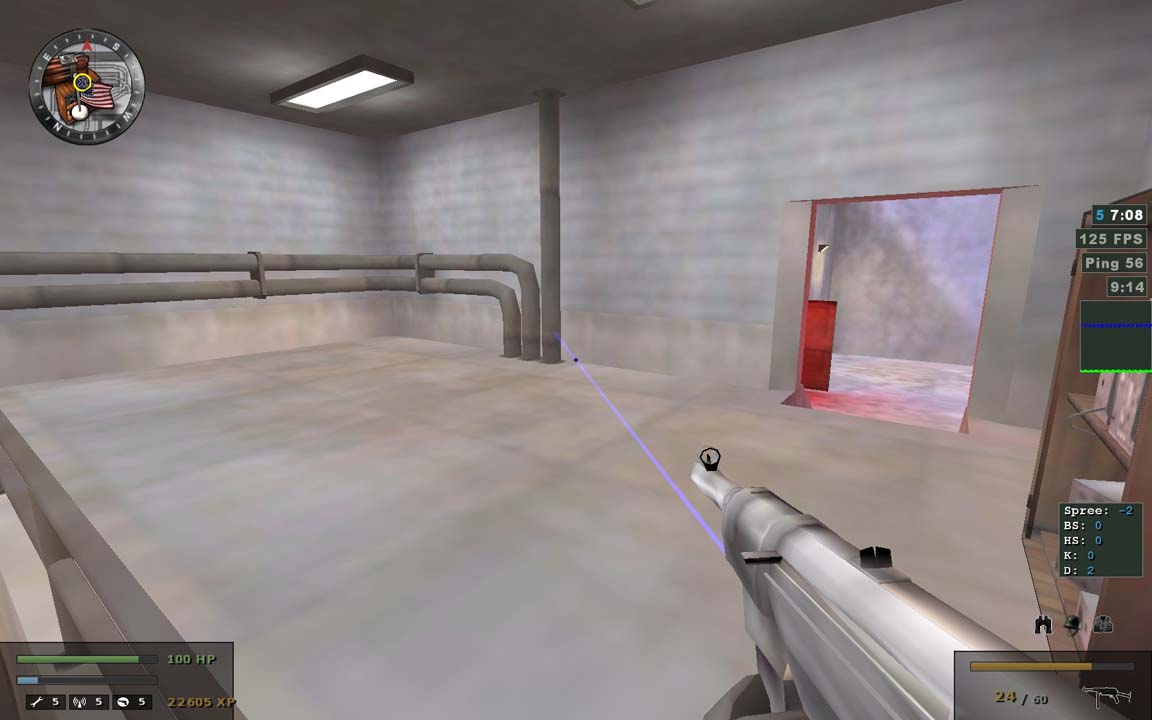 again tripmine deals the damage from where the beam starts so the device w/e if I step in the beam that is far away like this it won't do any damage.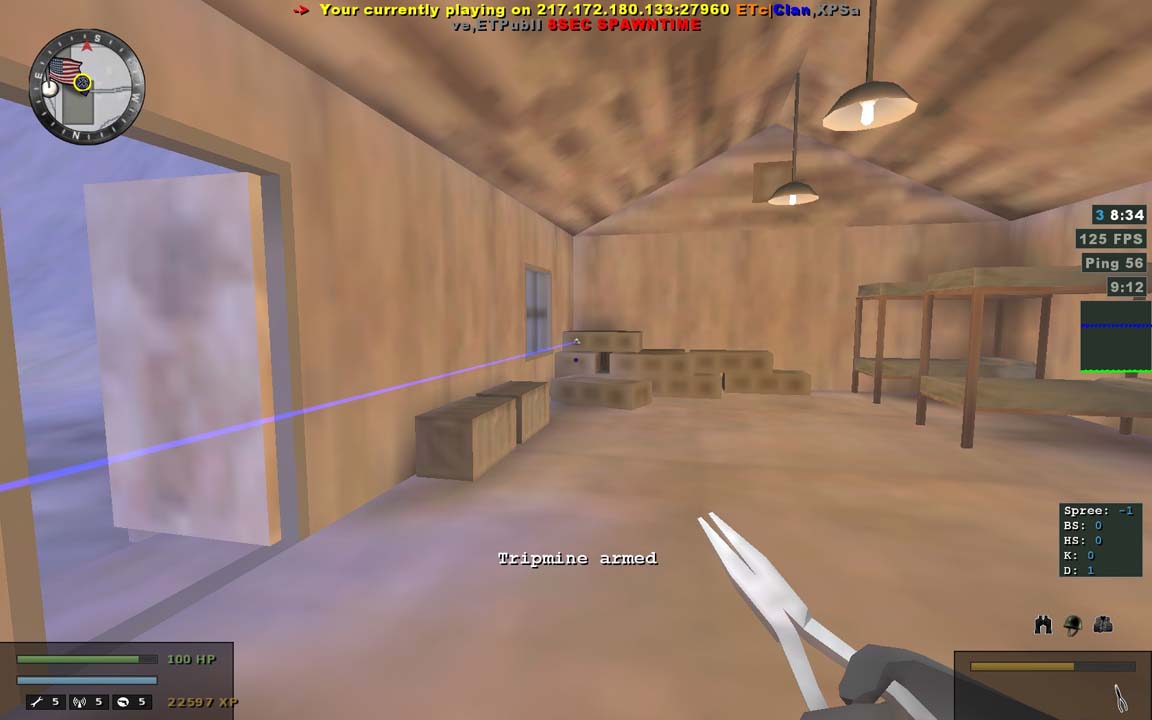 I also see this type so often..again if someone comes from the door it won't do damage at all to the player explosion is way too far away.
now you might think what are then good tripmine placements? well here's some examples I think are the most effective ones.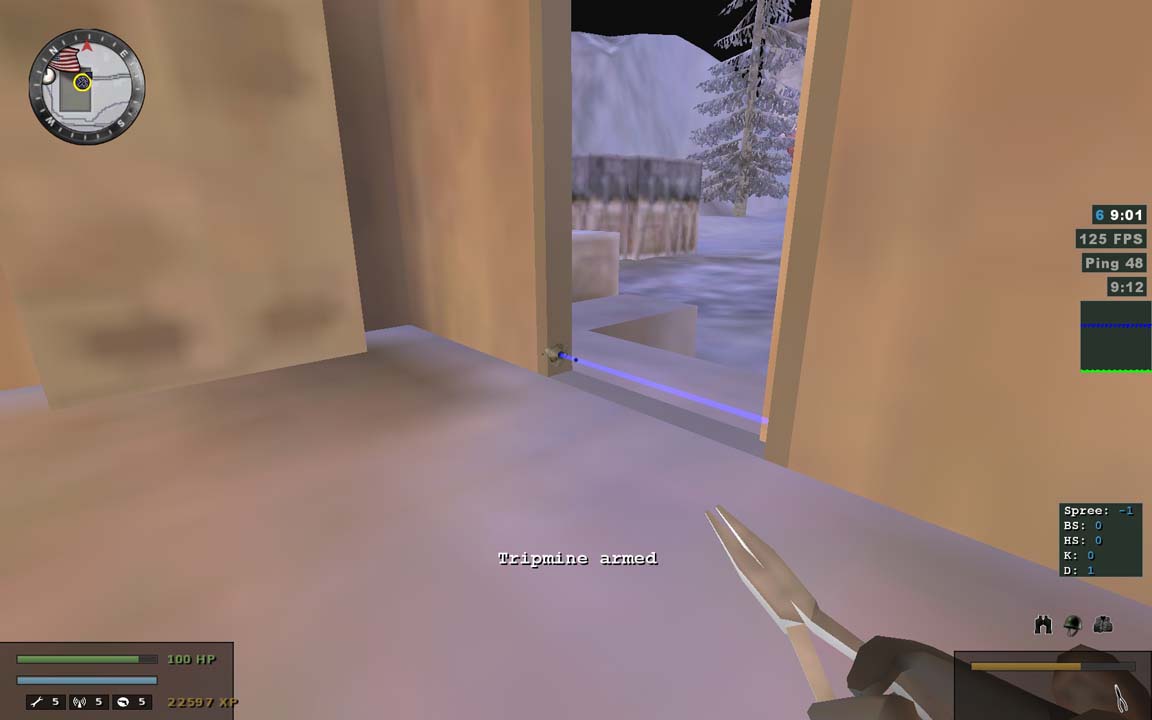 near the floor where most likely it won't get noticed and it deals the damage near the player so it's good.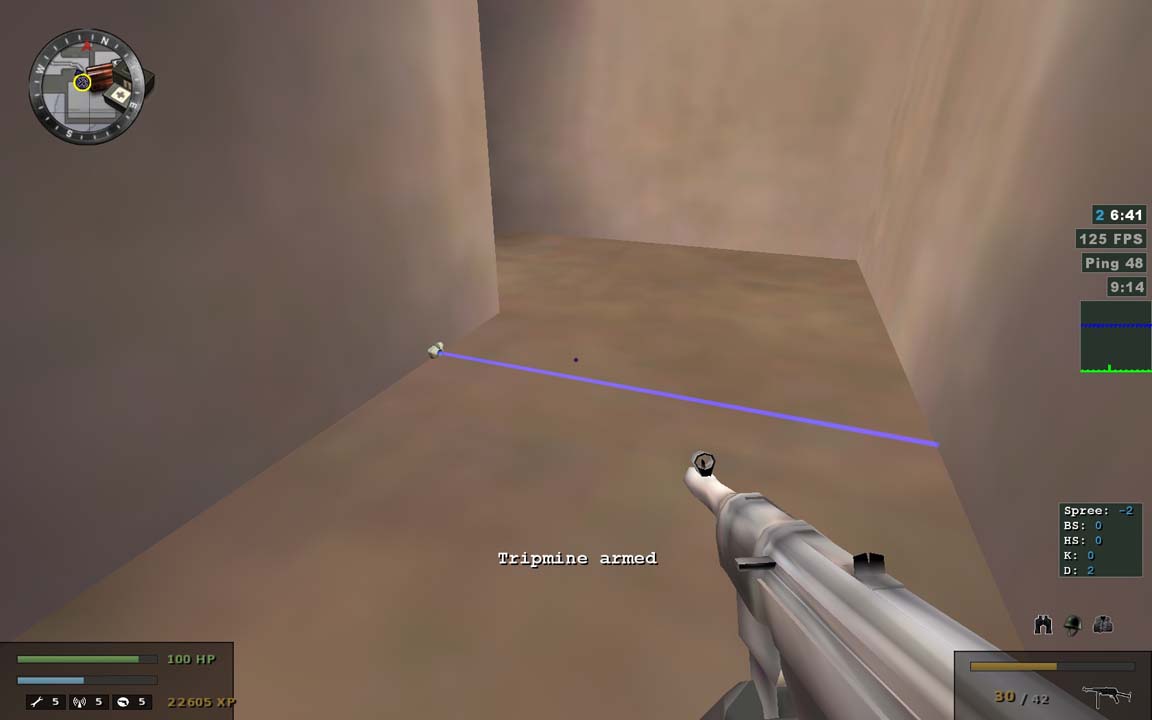 Commonly used placement touching the floor completely when player hits it he will most likely die and harder to spot if he comes around the corner.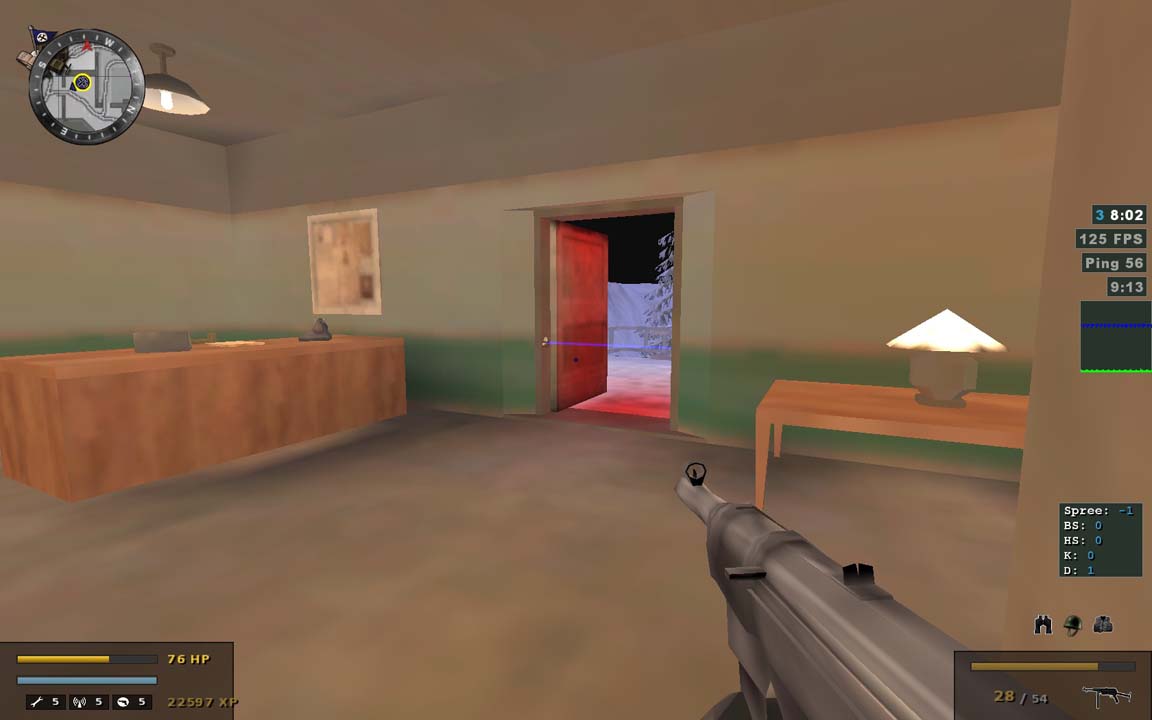 half way in door step is also good when people tend to rush from spawn so they easily hit the tripmine beam and die cus they are near the explosion.
another way to make sure the player will most likely hit the beam and die when the tripmine explodes at the feet of the player.